BEING HEALTHY IS NOT AN OPTION AND THINKING THAT YOU CAN
IS NOT
A
DREAM
IT'S THE TIME TO STAND OUT AMONG YOURS
TRAIN AND EAT IN A SMART WAY, SAVE TIME, MONEY, EFFORTS
Hello, my name is Alex García, a sports and food health professional, with my training methods, no matter how old you are, you will lose fat, gain muscle tone, design your own menus and DEFINITIVE sustainable adherence.
LET ME BE YOUR GUIDE AND ADVISE YOU ONLINE OR IN PERSON FROM THE BEGINNING TO THE END
Your biweekly training routine, adapting your goals and needs as you progress.
Your diet will teach you in an orderly way to design your own menus, and you will
never again feel insecure about what to eat or how to eat. Experience week by week
changes and progress in your motivation, performance and physique.
IF YOU CONTROL YOUR TRAINING AND EATING ROUTINES, WHAT WOULD YOUR
LIFE
BE
LIKE?

CONCEPTS PREVIOUSLY INCOMPREHENSIVE
since every week I will provide you, via email,content with scientific evidence, about training, health, food, exel to manage your calories, etc.

I WILL GUIDE YOU AND EDUCATE
To set achievable objective goals, with your own tastes and hobbies.

YOU CAN GO AT YOUR OWN PACE
The day you want at the time that best suits you, choose your trainingbin a safe and adopted way: Aerobic, functional training, rehabilitation, balance, stretching, strength, toning, techniques to improve your race, your stamina , your quality of life in general.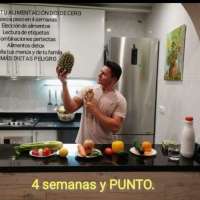 NO MORE NUTRITIONIST. If you are looking to implement your sustainable diet and adhere to time, this is your product. Learn week by week to choose your food, to count the calories, to read the labels, to perfectly combine the nutrients, to distinguish between alkaline and acidic foods, to design your menus, and to stand out among yours, be an example for others, I will provide weekly material, to reinforce your training and knowledge. PRICE: 149 EUR.
PayPal.me/dietasalex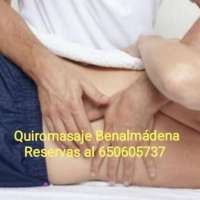 Pamper yourself and relieve those annoying pains caused by work, travel, bad posture, and stress itself. 1 hour of massage types: decontracting, sports massage, trigger point, taping, osteopathic techniques, relaxing massage. PRICE: 50 eur session. BONUS OF 5 sessions: 220 eur + body assessment (tanita) Free.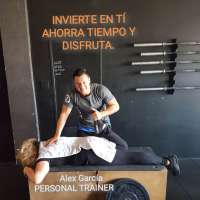 Conscious training, whether online or in person, find out about our gym, classes, food, and massage bonuses. Everything from 240 eur.